Staying at home and doing the same long-standing chores every day is quite monotonous. We wake up every morning thoughtful to do something different and productive. We spend hours together being lethargic and just planning and aiming to do something productive and interesting. This ultimately leads to boredom. In such cases it is always superior to take up or cultivate certain hobbies which will make us more energetic and will also engage us.
It is not necessary that you have to invest a huge sum in order to cultivate a hobby; you can also take up an activity without any spending. Cultivating hobbies will not only make our time productive but will also polish us in various fields. Activities in the form of hobbies can be taken up both indoors and outdoors. Apart from just the generic hobbies like painting, drawing, stitching, cooking and others you can also take up various other entertaining hobbies and even try some adventure hobbies. Here is a list of few hobbies which women can take up while at home in order to beat boredom;
Jewellery making: This is one of the most interesting hobbies one can take up. These days jewellery making also has various online websites and blogs. You can either create your own jewellery by using the recycled stuff, old stuff or get your desired accessories or enhancements from the store near your home. Things like beads, laces, ribbons, colourful threads, woollen thread, studs, soft wires and so on can be used. Jewellery like necklace, bracelet, anklets, hair ornaments, additional dress fixtures and others can be made. You can use your creativity and create your prized jewellery which you can either sell it online/in a store or match them with each dress of yours. Doing this will not only keep you occupied but will also give you a chance to put forth your talent and make some money.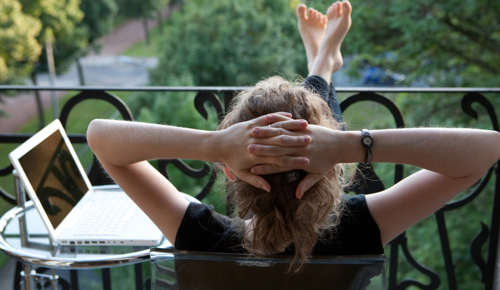 Blogging
For all those women who were earlier working and now are at home to take care of their family, can indulge in writing and polishing their professional skills at home as well. This hobby has been taken up by many women in order to increase their creativity and imagination. You can share your thoughts, opinions, give ideas, solutions regarding innumerable things on earth. You need to register and create your own blog to discuss and share your opinions and creativity. You can also ask your friends to view and share your blog and gain knowledge out of it.
Photography
If you own a camera or any camera device get started with your photography skills. Most of us believe that it is expensive to take up this hobby as it involves a start-up cost. This is one of the cheapest hobbies for women where they can explore various fields like nature, fashion, food, culture and so on. You can also lookup few of the photography ideas online or shop for the appropriate camera online. Owning a DSLR camera would add to the credit of your hobby.
Dancing: Most of us love dancing and taking it up as our hobby/career. This hobby is one of the best ones to keep us fit and fine. One of the easiest and elegant ways of dance form is the belly dance. It is very easy and simple for amateurs to learn. You can sign up for fitness classes or dance classes near your home. This hobby will surely pep up your mood and keep you active throughout the day.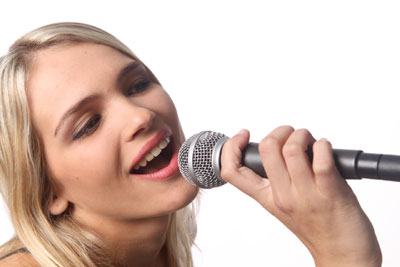 Singing
This is one of the universal hobbies which every person would want to take up. There is no age limit to take up this activity. You can take up this activity as your profession or your hobby. If you're new to this field you can enrol yourself in vocal and studio classes. Singing gives you a chance to be creative and stay in a cheerful mood.
Gardening
Every one of us would love to witness sight with luscious greenery and colourful vegetables. Having your own garden can make you feel worthy about your creativity and efforts. It is very simple to maintain a patch of fruits or vegetables and sell them or use them for your home. If you're too busy to produce your own garden you can always buy fruits and vegetables in bulk and sell them in cans. Canned foods are mostly preferable by people because of its hygienic nature.
Book Clubs/Libraries: For women who are avid readers, you can maintain a collection of books or form an organization to collect all sorts of books and share them on the basis of membership. Reading excels a person's skills and makes them creative. Apart from just reading books, you can even write your own poems, stories, novels and any other materials related to children and publish them in newspapers, magazines or newsletters.
Rock Climbing: This is one of the unusual activities which can be carried out by sportive women. It is a challenging hobby to take up and compete with men as well. If not competing you can take up this hobby as a strategic sport which will make your body flexible and healthy. Apart from outdoor rock climbing, there are various gyms available in various cities.
Art and Crafts: Art and craft classes can be taken up by any age group women. They are interesting and demand the creativity aspect. You can either start your own art classes or join a community or association to excel art and craft hobbies. Also there are various online sites available which will help you carry out the hobby.
Yoga: This is one of the beneficial hobbies which can be taken up by women inside as well as outside her home. Doing this will rejuvenate your mind and body as well as help you to be aware of your surroundings. If you're an amateur yoga learner, you can seek help from various websites online.
Sewing and Knitting: The mostly practised hobbies by is sewing, knitting and embroidery. Most moms and ladies staying at home can take up this as their hobby without any hassle. Practising this hobby will not only teach you new things but will also cater to your home needs by the production of various attires. You can also learn the tips online and design and create your child's clothes by yourself. Also knitting helps you create and design new apparels.
Volunteering/Teaching: Women can take up the volunteering or the teaching job in schools and NGOs. Interacting and meeting new people every day is a funfilled work. Moreover there are various children and NGOs which need help for their development.
Globetrotting: this is one of the alluring hobbies which most women prefer to take and enjoy it. A fun way of experiencing the visit to various places and cities all over the globe. Planning for yourself in advance and making all the arrangements is advisable. It is not necessary that you have to take someone along; you can always take a step further and start your jaunt by yourself. Perhaps you will get to see the various cultures, religions, food and peculiarities all over the globe.
Cooking: Although women are busy most of the time cooking, few of them even take up cooking as their hobby. Adopting this as your hobby will give you an opportunity to come up with new things and experience various delicacies. Experimenting while cooking will also make you a better cook. To get new ideas you can take a look at the innumerable websites which are available online and also buy cookbooks of different cuisine.
Sports: There are arrays of sports which you can take up. Sports like baseball, basketball, jogging, climbing, boating, bowling, fishing, sailing and many others can be taken up by women. Peaceful and non-stressing sports and games like golf, chess and others can also be played.